ℤ
Old World Underground
🐸 Citizen of the Internet 🐸
⏰☕🚬🚽🚿🪒🏋🏻🥓
tl;dr: math whiz-kid figures out how to game a crypto index fund for $16 million with a program written using only the word "nigger" and the number "1488". Tells the (((law))) to get bent when they demand he return funds. Disavows consumerism and wage-slaveism in email interview with journo. Friends say he liked White Supremacy and eugenics. Currently on the run.
The attack on the CC10 pool brought the total haul to $16 million.
...

A week after Kellar and Day filed their suit, Medjedovic appeared at a virtual hearing held over Zoom. His camera was off, and he barely spoke. The judge ordered him to either transfer the disputed assets to a neutral third party or to appear in court in person the following week. When the deadline arrived, Medjedovic still hadn't transferred the tokens, and he failed to show up. The judge issued a warrant for his arrest.
...
When I asked him if he'd spent any of the profits, he said, "I don't believe in spending money."
...
When I asked if he had anyone giving him advice, he went with the latter: "I've been exchanging DMs with my mentor, Peter Thiel, through all of this. … He was the one egging me on to do it!" (A representative for Thiel declined to comment.) Other answers included references to "ancestor simulations," families with "diamonds they have stored extraterrestrially," and a United Nations program "to sneak down other people's chimneys and leave copies of Thucydides under their pillows." The question of whether he means what he says is, per the tenets of internet s---posting, almost quaint.
...
"I'm not concerned about 'getting a job.' Waging in the cage is not my idea of a good life.
...
After the Indexed team identified him, he posted a defiant poem on Twitter: "A single frog hops in the pool, does something cool;/ To boil him, they try. 'Don't arb that,' and they start to cry./ But the frog is not dismayed, for he has god on his side." Commenters egged him on. One posted crown emojis. Another wrote, "I love this guy."
...
As advanced as Medjedovic was academically, his social maturity lagged. One former classmate, who requested anonymity to speak candidly about sensitive matters, recalls him being "self-confident to the point of arrogance" and openly condescending to students he deemed less intelligent. "Whenever he did or said something, he believed it was infallible, the absolute truth," the classmate says. Medjedovic apparently flirted with extremist ideas: The classmate says he heard him speak favorably about White supremacy and eugenics
...
The Ethereum address Medjedovic used for the attack included the number "1488"—shorthand for a neo-Nazi slogan—and he'd written the N-word into the code itself, 16 times. A Twitter user called him the "Dylan [sic] Roof of Balancer Pools," a reference to the mass shooter who killed nine Black people at a church in Charleston, S.C., in 2015. Medjedovic liked the tweet.
...
Finally Kellar texted Medjedovic to make one last plea before, he said, they would be forced to bring in lawyers and police. "I implore you to give up now and make this easy on yourself," he wrote. The teenager responded with "Xdxdxd," an emoticon that evokes dying of laughter, and added, "Best of luck."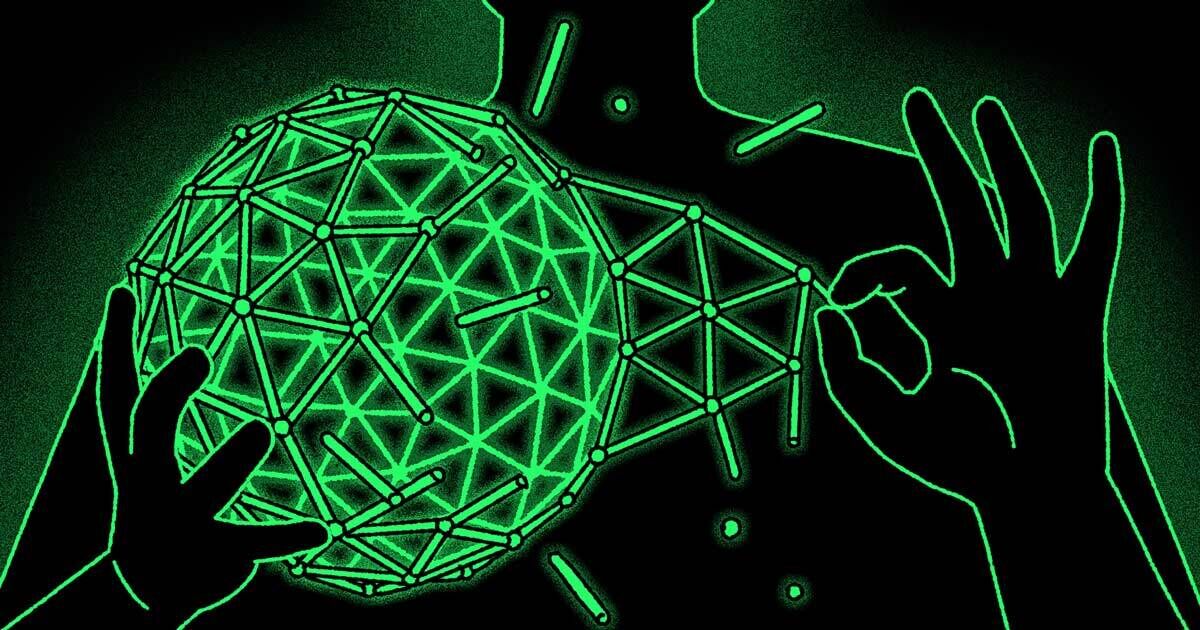 An 18-year-old graduate student exploited a weakness in Indexed Finance's code, tucking racist epithets into his script, and opened a legal conundrum about theft on the blockchain. Then he disappeared.
www.bloomberg.com
Last edited: