♫♪♬ I bless the rains down in Africa ♫♪♬
Old World Underground
👑
🐸 Citizen of the Internet 🐸
🎩
⏰☕🚬🚽🚿🪒🏋🏻🥓💻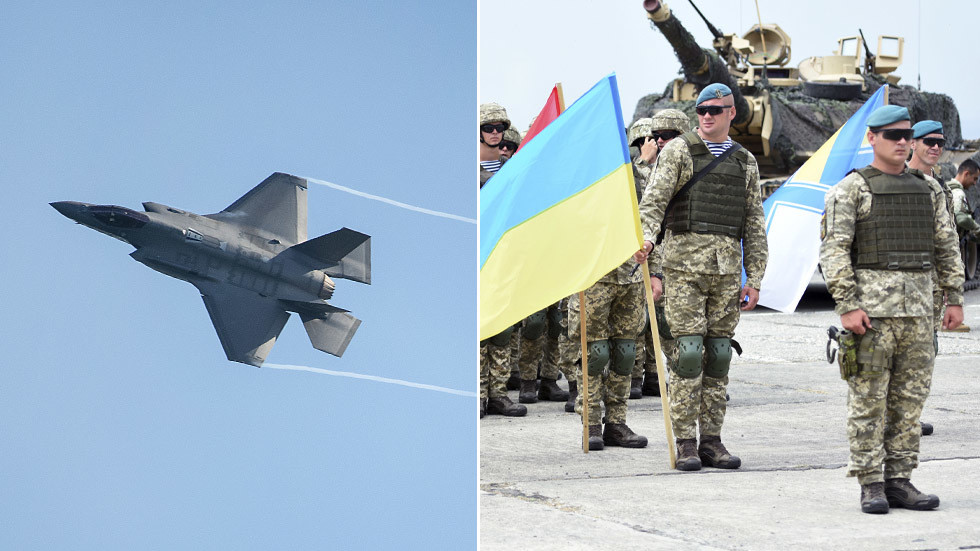 Ukraine's President Zelensky hopes that NATO will assist Kiev in forcefully expelling Russia from Crimea and re-taking control of the breakaway Donbass. This dangerous fiction could lead to the destruction of his troubled country.
www.rt.com
On March 24, 2021, Ukrainian President Volodymyr Zelensky signed into law Decree 117/2021, "On the Strategy of de-occupation and reintegration of the temporarily occupied territory of the Autonomous Republic of Crimea and the city of Sevastopol." While the stated primary goal of this decree is the "restoration of the territorial integrity of Ukraine within its internationally recognized state border, ensuring the state sovereignty of Ukraine," the reality is that the issue of restoring Ukrainian "territorial integrity" is merely a vehicle toward "gaining full membership of Ukraine in the European Union and the North Atlantic Treaty Organization."
According to Zelensky, there is only one pathway for resolving the ongoing dispute between his nation and Russia over the status of the Crimea and the ongoing fighting in the pro-Russian eastern Ukrainian region of the Donbass. "NATO is the only way to end the war in Donbass," Zelensky declared in a recent phone call with NATO Secretary General Jens Stoltenberg. Zelensky called for the immediate implementation of a 'Membership Action Plan' delineating Ukraine's entry path into the NATO alliance. Such a move, Zelensky noted, "will be a real signal for Russia."
Zelensky's militant directive and blatant appeal for NATO membership did not go unnoticed by Russia. Nor did the deployment by the Ukrainian military of hundreds of armored vehicles and thousands of troops into the region, a fact that has been "under-reported" in the west.
A military exercise conducted some 30 miles from its border with Ukraine, involving 4,000 troops, was originally scheduled to end on March 23. A decision by Moscow to keep its forces in the field prompted the US military's European Command to raise its watch level from possible crisis to potential imminent crisis – the highest level.

Defense Minister Sergey Shoigu had called the Russian exercises "routine control checks of the armed forces' combat readiness." This prompted the US Defense Department to call on Russia to "make their intentions more clear as to what they're doing with this array of forces along the border."