More with Les
Old World Underground
👑
🐸 Citizen of the Internet 🐸
🎩
⏰☕🚬🚽🚿🪒🏋🏻🥓💻⛪️🍖
Oh looky this. Spectre disavows anti-semitism. Fans get hernias with no ice.
@Gian
@Panzerhund
@Coltraine
@MechaPregnantAnneFrank
@PotstickerSwatstika
A former journalist who hosted an overtly racist and anti-Semitic podcast popular with white nationalists confirmed he is the creator of The Lancaster Patriot, a website launched earlier this year.

The website's creator, Norman Asa Garrison III, was until at least last month using the alias "Spectre" to host The Third Rail podcast on the white supremacist website The Right Stuff.

Writing on The Lancaster Patriot, Garrison downplayed racist remarks he made on the podcast as attempts at humor.

Who's behind Lancaster Patriot? An alt-right podcaster from Texas, investigation shows

Norman Asa Garrison III once joked about the Holocaust, saying "nothing is better than throw…

Garrison wrote, "This smear was based on an edgy politics and humor podcast I used to appear on, where I imitated a 'Frasier' style character while we discussed hot button topics and pushed the envelope with jokes."

LNP | LancasterOnline reported on Garrison's background in a story published Sept. 27. Despite repeated efforts to contact him for comment, Garrison never responded.

But late Saturday, after the LNP | LancasterOnline story was published online, Garrison responded via a post on his own site.

LNP, he wrote, is "going to great lengths to undermine and destroy their fledging [sic] competition by seeking to find out who our backers, staffers and owners are."

"[L]et me be clear – I am guilty of being all the things the modern left hates – a white, Christian, nationalist, pro-life, conservative, pro-gun, heterosexual male – but I am not a white supremacist, anti-Semitic or a bigot," he wrote.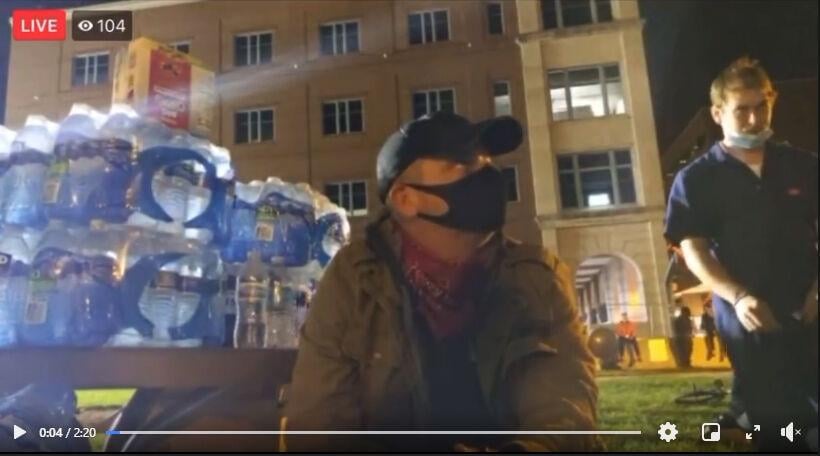 Editor's note: The Lancaster Patriot has announced that in light of finding out their editor-in-chief has expressed "politically incorrect and offensive views," the news site is shutting down. Click here
lancasteronline.com
Last edited: