✝️Appalachia Brimstone Bro✝️
Old World Underground
👑
🐸 Citizen of the Internet 🐸
🎩
⏰☕🚬🚽🚿🪒🏋🏻🥓💻⛪️🍖 💻🥩🥃
Destructive Ceremonious Master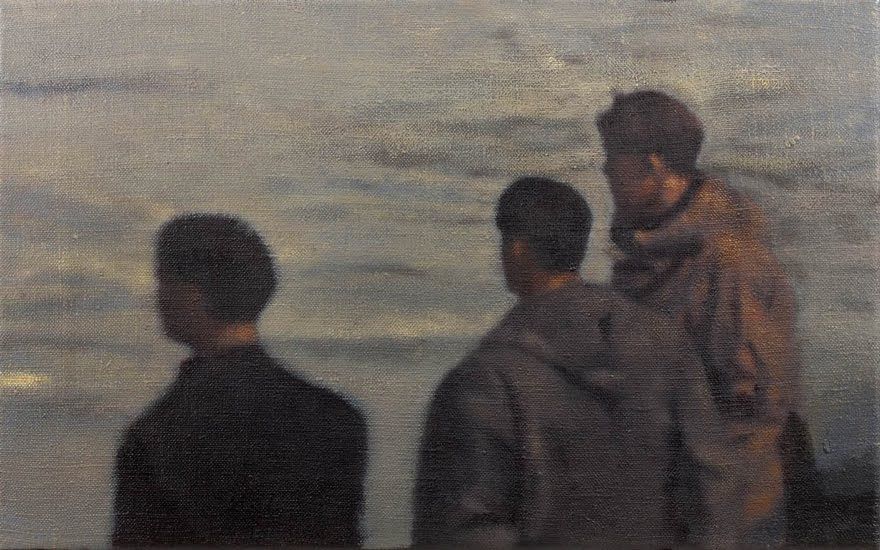 The Dissident Right is winning. In part, that is because our communications have gotten better. Once known for edgy memes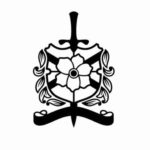 identitydixie.com
The Dissident Right is winning. In part, that is because our communications have gotten better. Once known for edgy memes and ironical posts, the breadth of information now available and packaged is far too great. It is beyond the ability of Establishment forces and technology geeks to contain. Today, despite their attempts to suppress information, it is easier to find then ever before. "The Greatest Story Never Told," "Hellstorm," or a variety of resources on the Confederacy are more broadly accessible than they were when YouTube and Twitter could just shadow ban the content. The Dissident Right is winning the Information War largely because it was forced to go underground.
In part, the Dissident Right is strengthening because we are the "forbidden fruit" of political discourse. The more aggressive the powers-that-be attempt to squash the Dissident Right, the more it drives a younger audience to seek us out. Deprived of mainstream platforms like Facebook, we are able to get our messages out in a myriad of ways that avoid the detection of libertine hall monitors. That, in turn, has led to an emerging generation of rightwing youth hiding in plain sight. They take a look at that which we produce and compare it to the degenerate realities surrounding them.
In part, the Dissident Right gains strength because its enemies do not understand it. The other day, the Defense Advanced Research Projects Agency (DARPA) released a
hilariously pathetic report
on "extremism" that was literally a hodge-podge of CNN and MSNBC talking points packaged as West Point studies. Among many of its assertions was that members of the CivNat Right – like the Proud Boys – were using America's obvious collapse as an argument against paying taxes… in extreme ways. As if taxes are the fundamental impetus for the political motivations or justifications of the Proud Boys.
In other words, the globalists do not understand us and as such, cannot beat our movement. This is not the Klan of the 1970s or Chris Picciolini tasteless skinheads – neither of which exist anymore. This is a disaggregated movement aligned around a singular understanding:
the United States is dead
. Somewhat like the mafia of the 1940s – 1980s, the U.S. Government does not understand that with which it is dealing. Charlatans pretend to have the answers. They do not. The American Empire is flailing because their usual resources – academics and rats – do not provide the insight they need. Neither have the emotional and intellectual capacity to view the Dissident Right objectively (academia) nor the appropriate motivations to share information in a meaningful way ("reformed racists").
The lack of self-inflection (i.e.,
maybe the Dissident Right is growing because we do X, Y, Z…
) further insulates the movement from an America that lacks such capacity. Even during its "Global War on Terror," honest policy makers looked at American policy and at least wondered aloud if policy decisions led to terrorist sympathies. Today, they simply cannot understand how telling a young White male that "he is evil and deserves demographic displacement unless he transitions into a woman" pushes that same young White male to the Dissident Right.
Most importantly, however, is that the Dissident Right grows stronger because of a combination of the facts in our favor combined with globalist overreach. The outrageous and blatant theft of the election in 2020 created more adherents to the Dissident Right's arguments than any number of years of advocacy. The U.S. Government made millions of us in November 2020. The Supreme Court made millions more in January and February 2021. Add to that, federal law enforcement's laughable assertion that the "Antifa is an idea" while targeting protestors for yelling in the Halls of Congress, and you get visual evidence of everything the Dissident Right has been saying for a decade or more:
the Constitutional Republic you were raised to venerate is gone – it is a devastated shell of its former glorious self and those who manage that republic hate patriotic Americans like you
.
All you have to do is look at "President" Joe Biden and know we were right about everything.
When Georgia Republican Secretary of State Brad Raffensperger refused to audit the election… when Republican nominated Supreme Court Chief Justice John Roberts refused to hear the legal arguments of cases involving election interference… when Republicans voted to impeach Trump due to primarily peaceful protests at the American Capitol… it proved we were right all along. There is no political solution. There is no one coming to save you. You are now hated because you hold views that were commonplace in 2008.
Proof of the Dissident Right's growing power is obvious. The American Empire is freaking out. How do I know? They still have a fence and tens of thousands of troops surrounding the Capitol. They know anger is growing and their actions – especially those of the DHS and the FBI – have essentially poured fuel on the fire.
You know your movement has won when the U.S. military, once one of the most powerful institutions the world has ever known, stopped everything to investigate its own patriotic, volunteer force
. The Dissident Right did what Al Qaeda, the National Socialist Germans, or the Soviets could never do: cause the Establishment and the Secretary of Defense to embrace operational paralysis.
So, what's next?
First and foremost, violence and illegal activity will not solve our current problems. They want you to fedpost. They want you to threaten them or their agents (Antifa, BLM, DHS, FBI, etc.). They want a pretext to kill or arrest you.
What the Dissident Right needs now are effectively mob bosses – minus the criminality, degeneracy and sociopathic selfishness. It needs smart, effective leaders who are capable of organizing parallel systems of business and governance in the shadows. In the era of constant surveillance, the Dissident Right needs men with a combination of managerial skills, a deep understanding of their respective ethnicity's motivations and weaknesses, and the ability to be anonymous in a loud world. There is a reason various mafias around the world never care about the government or the people who run it – they do not need it and it has marginal effects on their lives. When the Soviet Union was at its zenith, Russian Organized Crime existed; when the Soviet Union collapsed, Russian Organized Crime prospered. It is time to act similarly in everything thing we do – from the construction of legitimate and legal businesses, to overly cautious communications, to selective "in real life" engagement, to basic radio silence as to our intentions.
It is time for the Dissident Right to graduate to the next level. Seceding culturally, emotionally, politically, economically, and bringing more likeminded individuals into the fold is how we survive the collapse of the United States and prepare a new path forward. To do that, we need a sober approach to cultivating a parallel society and bringing new members into the fold. The following are my recommendation of the next steps:
Build businesses that employ fellow members of the Dissident Right. Whether you run a hot dog stand, a bar, or a law firm – now is the time to find business partners and begin building businesses that insulate other members from doxing. Provide gainful employment for men who will be harassed by federal agents. The feds love to dox Dissident Right members, but that does not work if that individual's boss is a fellow dissident. Start a business immediately – even if it stands dormant for now. Work with likeminded individuals, but be careful to know who your partners will be.
Mentor Men. I have been teaching dozens of young men how to start their own businesses and we are building a network that is becoming increasingly divorced from the normie economy. I am not alone. Others are doing the same. We are doing nothing illegal (not that legality stops the feds), but we are finding ways to strengthen our interconnected financial systems. Functional networks and businesses are the way out of this – especially legal connections. If you have those skills teach them. If you lack those skills, seek them out and learn them.
Build "In Real Life" Groups. Everyone on the Dissident Right fears "In Real Life" (IRL) associations, because they know such groups can become honeypots or worse. Unfortunately, we cannot build fellowship networks exclusively online. Small groups of likeminded individuals should meet for a beer, pizza, cards, something that builds personal camaraderie. I recommend vetting the member, first. Then having a collection of mid-level officers meet the individual at a loud, popular location (coffee shop, bar, etc.). Debrief the individual in a casual way. When you think you are confident the individual is safe, bring them into casual group settings – like pool parties that serve alcohol. Take measured approaches to greater levels of inclusion, being cautious about protecting the identities and communications of leaders and management. No one needs to be your best friend overnight simply because they produce great memes.
Ignore the Antifa/BLM/Radical Left. They are federal agents, nothing more. Getting worked up about them is useless. Ignore them and everything they do. They are trying to entice attacks to set up dissidents. This is why the FBI calls them "an idea," and does nothing about an organization that burns down historic buildings and police stations. If the U.S. Government was not working with the Antifa, it would have already crushed them. They have broken every interstate violence and conspiracy law on the books. Treat them like the feds they are. Know that they are there… watch them… but do nothing to them because they ultimately answer to their federal masters. Attacking them brings the full weight of the feds upon you. The Italian Mafia had a similar policy regarding cops and it kept their members from acting foolishly and bringing unnecessary heat. Identify and avoid them.
Discipline. If you are not awakening early, you lack purpose. You should be up earlier than your enemy and go to bed later. Every ounce of your fiber should be committed to winning. You want to lead? You need to read… study… invest everything in your cause. Real bosses are up before everyone and go to bed when they know their men are safely tucked away. Want to be a boss? Wake up at 4:30 in the morning.
Learn and Build Skills. You should be reading and studying failed and successful revolutionary models, dissident movements, biographies of leaders – anything that gives you a strategic advantage. Mold yourself after them. Impart those lessons. Learn a foreign language, too. I recently brushed up on my rusty Italian and began (re)learning both Gaelic and Russian (the former I had prior knowledge due to family; the latter I had some prior knowledge due to work). Take a true self-assessment and know your weaknesses – then fix them. If math is your weakness, practice more… outdoor survival skills, practice… If you want to lead, you need to learn – all the time. That which you learn, teach.
The end of the United States is on full display. The Communist Chinese bitch-slapped the United States in Alaska. The corruption of the Department of Justice is played out every single night on television. Antifa (i.e., federal agents) can burn police stations, throw rocks at innocent drivers, and destroy at will. State funerals are given to criminal crackheads. Boys are encouraged to chemically castrate themselves. We are literally selling "Satan Sneakers." Congress gives out cash like candy – it is obvious, the U.S. dollar is worthless Monopoly money. There is nothing functional about the United States.
This collapse benefits the Dissident Right. It is time to take advantage of the collapse. It is time to build a parallel system using the lessons of the past to do so. We can be more than we are now.
The Secretary of Defense did exactly what we wanted him to do. He is purging the military of its once hardest core patriotic members because they are proud heterosexual Southern White Christian males. We need to give them a new cause. We need to build a new place for their inclusion.
Step up your game.