✝️️Sword of Christ✝️️
Old World Underground
🐸 Citizen of the Internet 🐸
⏰☕🚬🚽🚿🪒🏋🏻🥓💻
I named this topic after a traitor who needs no introduction.
As to why I picked him, let's just say that we all remember what he did, and that we'll never forgive him, or any other white traitors who sell out their tribe in the name of the (((Beast)))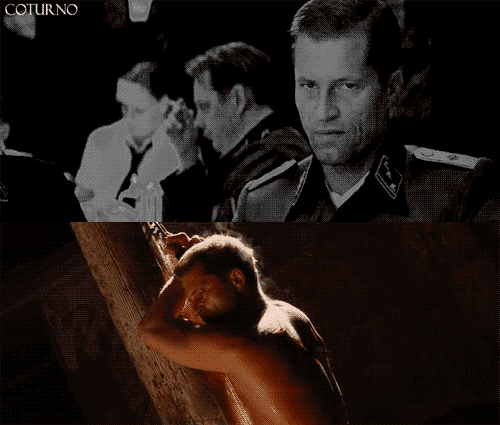 As COVID-19 vaccines become more widely available, some of Hollywood's biggest stars are eligible for shots and sharing their experiences.
ew.com
"In December 2020, the world breathed a sigh of relief as the first vaccines — first Pfizer's and later Moderna's — received emergency use authorization in the fight against the COVID-19 pandemic. Although the vaccines are not available to everyone just yet, high-priority groups like health care workers and older adults have begun to take their shots. Among them are some of Hollywood's biggest stars, who are also encouraging others to get vaccinated when they are able. Here, EW takes a look at which famous faces have gotten coronavirus vaccines so far."
(((Pariah Carrey)))
A mixed mongrel who's own race vehemently denied she was ever black to begin with until she got so famous, they had no choice but to take her in.
See also: Kiker Woods.
"When the needle finally went into her arm, she let out a high-noted yelp. After, she encouraged others to get vaccinated too."
That scream was the sound of whatever fragments of her soul her white blood had within her being pulverized and sent to Gehenna.
The fiery darts of the (((Evil One))) eternally damned this skank, so she begged everyone else to accompany her to the Ninth Circle of hell.
(((Naomi Thots)))
"So glad to have finally got my jab (tee hee) Thanks to all the hardworking scientists and healthcare workers !!" she wrote in the photo's caption. "I cannot tell you how good it feels to see the light at the end of the tunnel. In this together!!"


Last edited: