Well-known member
Old World Underground
🐸 Citizen of the Internet 🐸
⏰☕🚬🚽🚿🪒
Just how hard-core is management about the mask-wearing requirement? Will a face shield suffice? Our area reimposed the mask mandate, but my wife and I went to about 10 different stores today wearing only a face shield without any comment or harrassment. We didn't see anyone else with a face shield either. I'd suggest showing up at work with a face shield and claim that's the best you can do to comply with their fetish or cater to their phobia.
The case for face shields in preventing the spread of COVID-19
(although it really doesn't do much at all)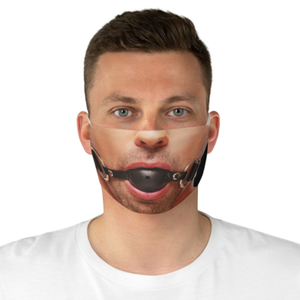 If they refuse to be reasonable, ask them
which ball-gag mask
they want to see you wearing.
Last edited: