Childless Anime Masturbator
Old World Underground
🐸 Citizen of the Internet 🐸
⏰☕🚬🚽🚿🪒🏋🏻
I found out, via a news clip, that my 19-year-old nephew was involved in the Capitol riots. There is video footage of him waving a Confederate flag and trying to break into the building. I am aghast, obviously. I'm a British man, but my older sister moved to the U.S. decades ago and married an evangelical preacher. The sister I knew and loved, who had supported me when I came out as gay in my teens, turned seemingly overnight into a small-minded homophobe. She has visited our mum (a single mother) once a year since the move, and for the sake of my mum I attend a family meal with them, though I refused to stop bringing my husband when my sister and BIL started worrying about my "influence" on their young son. We always got through it by talking about nothing of substance at all—no news, no politics, no debate on my human rights, etc. Now, however, I do not want to see them ever again. I had no idea they had gotten this bad.

My sister has now gotten in touch via a family email begging for financial support to pay for her son's legal aid. He was arrested and is facing serious charges for assaulting a police officer. According to my mum and sister, he's "a good boy" who was simply "mixed up with the wrong people" and is "too young to be held accountable for misguided actions." I ignored my sister's email, but am now getting calls from my mum in which she sobs that I "have to help" her only grandkid. I'm better off financially than the rest of my family, as they keep reminding me. My husband even got a call from my BIL (who has never previously spoken more than two sentences to my husband) asking him to talk to me about my duty to the family. We've had no problem blocking their calls and messages, but I'm honestly heartbroken about my mum's stance on this. I live near her and have supported her financially and emotionally through years of ill health, and I've always valued our relationship deeply. Now she has said some truly awful things in support of my nephew's actions ("he's really a victim," "this is the same as the Black Lives Matter movement and you supported them," "he's the only grandchild I'll ever have because of your gay lifestyle," etc.).

Do I need to cut off my own mother over this? I know it's not been long and that she might come down from whatever this is, but I also feel like she's shown some ugly true colors. I'm in shock and would really appreciate any guidance you can offer.

—Nephew Shame

Dear Nephew Shame,

First, I'm sorry that you and your husband are going through this, and that you've been treated so abominably by your family members. You mention that your mother might change her mind—this seems rather unlikely, but if her only source on this is your sister, I suppose you might try to make sure she at least reads an

accurate timeline of events

.

The decision to disown a parent is so weighty and heartbreaking that ultimately, I believe, no one else can make it for you. If I were in your position, I know I would want, at the very least, a break from communication—I'd want some space to think and process and acknowledge how painful this has been without having to expend more emotional energy either listening or responding to the indefensible things you've been hearing. But I don't feel it's my place, or the place of anyone not in your shoes, to tell you that you

need

to cut your mother off. You're the only one who understands the full history and context, who knows what either choice—to maintain this relationship, or let it go—would cost you.

It's OK that you're not yet sure if or how to proceed with your mother; honestly, I think telling her that might be one place to start. You don't have to be in regular contact with her while you think and figure out what you want to do. You can take some time to talk with your husband, to consider whether you

can

still have a relationship with your mother—and, if so, what respect, rules, boundaries, etc. you'd need (e.g., an apology for her hurtful statements to you; no more once-yearly family dinners with your sister and her racist insurrectionist progeny; no more petitioning you and your husband on your nephew's behalf, etc.). Whatever you decide, I don't think your relationship with her can or will remain the same after this—I suspect that if you tried to just avoid all political discussion in future, forget this happened, and move on, it would require a degree of compartmentalization, even dishonesty, that wouldn't feel right or be especially healthy for you.

Sometimes we focus on what we're told we owe our families of origin (time, money, appeasement, silence), and forget what we owe ourselves. There are no simple or painless options here, but you shouldn't have to hear your relatives malign your marriage or defend violence. You don't have to bite your tongue for the sake of maintaining a false "peace" at the dinner table. And you don't have to remain in any relationship that proves actively damaging to you. If you feel, now or in the future, that your relationship with your mother has become too costly or harmful to you—and perhaps to your spouse as well—know that you have every right to draw a harder line for the sake of your own health, self-respect, and well-being.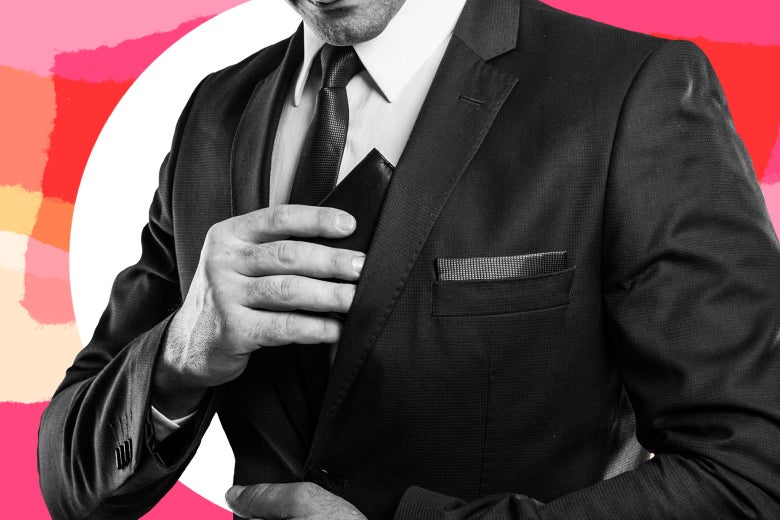 Parenting advice on nephews in trouble, family game discord, and asexual identity.
slate.com