Childless Anime Masturbator
Old World Underground
🐸 Citizen of the Internet 🐸
⏰☕🚬🚽🚿🪒🏋🏻🥓💻
Q. Racist future sister-in-law:
I'm struggling to balance family obligations versus personal feelings when it comes to having my future sister-in-law as a bridesmaid in my wedding. She and I have only met once and are not close. We are very different, so despite my efforts she's proved to be challenging to get along with. My fiancé has expressed that it would be important for her to be in our wedding, a sentiment that makes sense and until recently I was totally fine with. He's asking my brother and brother-in-law to be groomsmen, so it would be weird not to have her as a bridesmaid.

Here's the problem. During quarantine we've been having regular Zoom calls with my fiancé's family members who live out of state. On a recent Zoom call she used the N-word when referring to the appearance of her bruised toe. My fiancé, his mother, and I were shocked and appalled. We called her out on it, and she didn't see why it was a problem because she wasn't using it to describe a specific person. My fiancé later said that he wasn't surprised because her boyfriend is apparently a "racist POS." This has really been bothering me. I have friends who are people of color who will be at the wedding and I would hate for the sister-in-law or her boyfriend to say something that upsets them. Also I just really don't want a racist person at my wedding party.

My parents have said that anything she does will only reflect badly on her, and my fiancé has said that he will speak to her multiple times in the time leading up to the wedding to make sure she stays in line, but I'm still troubled. Am I overthinking this? Is it worth trying to find a way that I can get out of having her as a bridesmaid? I want to go on the path of least drama.

A: Please don't let your fear of "weirdness" dictate your choices. Even before you realized the extent of your future sister-in-law's racism, you had every right to decline to ask someone you barely know and don't like to be a bridesmaid. And of course you're troubled! Why would you want someone at your wedding who had to receive daily reminders not to be racist in order to attend? "Don't worry, I'm going to call my sister and remind her not to use racial slurs while we're getting married" is not the problem-solving magic wand your fiancé seems to think it is. Nor do I think you can say, "Don't worry, this only reflects badly on her" to your friends of color if she harasses them or uses racial slurs during your wedding. And her claim that it's fine for her to use racial slurs because she's not addressing anyone in particular is bizarre and absurd. What she's trying to do is habituate her family members to her use of racial slurs—slurs that apparently she and her partner both enjoy using—so that they excuse and mitigate it on her behalf to others. You do not have to agree to sign up for that work.

Nor are you overthinking this. Your partner's sister uses the N-word, does not apologize when called out on it, and reserves for herself to do so again in the future because she believes there are certain "loopholes" she's entitled to exploit. Tell your fiancé that you do not agree with his "racism management" stance, that you are not willing to have her as part of your bridal party or as a guest at the wedding, and that you expect his full support. Anything less is cowardly capitulation in the face of racism. Don't stand for it.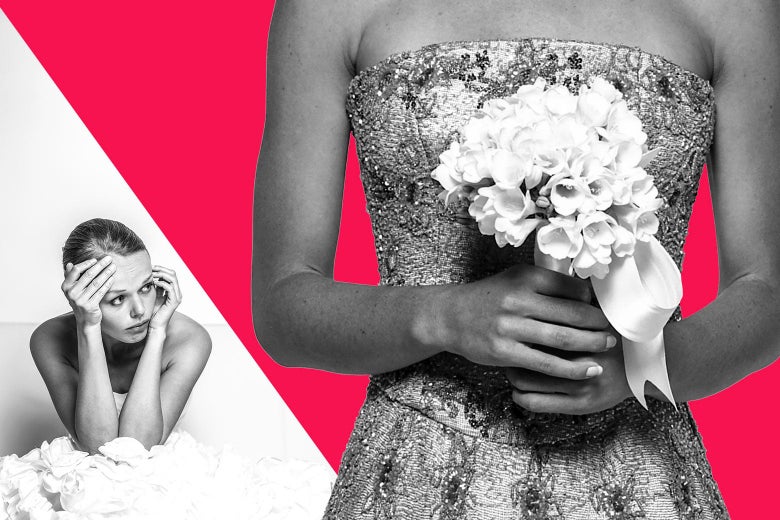 On a recent Zoom call she used the N-word—and she doesn't see why that's a problem.
slate.com