Quoted by Haaretz and The Times of Israel
Old World Underground
⏰☕
Vangeliya Pandeva Gushterova
(
née
Dimitrova
;
Bulgarian
: Вангелия Пандева Гущерова (Димитрова); 3 October 1911 – 11 August 1996), commonly known as
Baba Vanga
(
Bulgarian
: Баба Ванга;
Grandmother Vanga
), was a
blind
Bulgarian
mystic
,
clairvoyant
, and
herbalist
, who spent most of her life in the
Rupite
area in the
Kozhuh
mountains in
Bulgaria
.
[2]
[3]
[4]
Zheni Kostadinova claimed in 1997 that millions of people believed she possessed
paranormal
abilities.
[5]
...
[Another] prediction attributed to her is that
the 44th President of the United States would be the country's last Commander-in-chief.
[27]
[32]
[33]
While
Donald Trump
's inauguration in 2017 has seemingly debunked this prediction, although Trump is technically the 44th person to occupy the office – due to the fact that both the 22nd and 24th
presidency
were occupied by
Grover Cleveland
.
Vanga's supporters also claimed that she predicted the 45th (44th?) president will be with a "messianic personality", who will be faced with a crisis that eventually "brings the country down"
.
[34]
[35]
[36]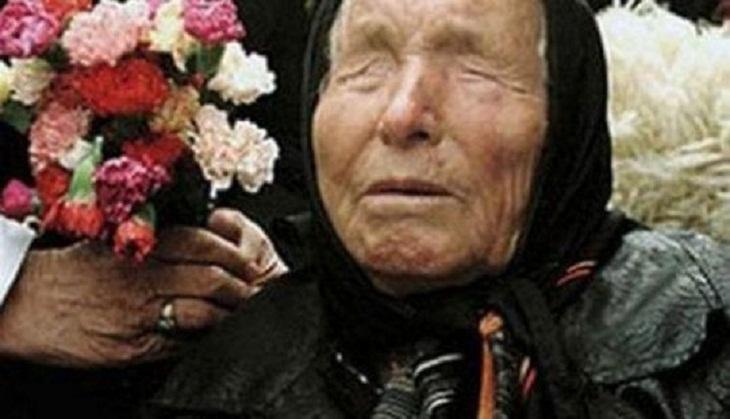 The blind mystic Baba Vanga is believed to have warned the world about COVID-19 in the 1990s.

www.catchnews.com
Balkan Nostradamus told Robeva that "the corona will be all over us."
Robeva said: "Aunt Vanga predicted when I visited her years ago: 'Neshka, the Corona will be all over us.' I did not realize what those words meant then."
At that time, the woman thought Baba Vanga spoke of Russia. While in Bulgarian, the word corona means guardianship.
Robeva said that she thought that it was Chinese flu and would easily go away.
Last edited: