Well-known member
Old World Underground
👑
🐸 Citizen of the Internet 🐸
🎩
⏰☕🚬🚽🚿🪒🏋🏻🥓💻⛪️🍖 💻🥩🥃📖
Destructive Ceremonious Master
Bless Their Little Authoritarian Hearts: Democrats Support Punishing the Unvaccinated
@Panzerhund
@TimeBandit
@Highlander
@Auslander-Raus!
@zuckerborglol
@Vilis_Hāzners
AP Photo/Antonio Calanni
A new Rasmussen Reports poll in partnership with the Heartland Institute shows that Democrats are not becoming skeptical of the federal government's response to COVID.
55% support fines for those who do not receive the vaccine.

59% support a policy that would keep the unvaccinated confined to their homes except for emergencies.

48% think federal and state governments should be able to fine or imprison individuals who publicly question the efficacy of the existing COVID-19 vaccines on social media, television, radio, or in online or digital publications.

45% favor governments requiring citizens to temporarily live in designated facilities or locations if they refuse to get a COVID-19 vaccine.

47% favor a government digital tracking program for those who won't get the COVID-19 vaccine to ensure that they socially distance and quarantine.
If you want to know how far some of these biosecurity state cheerleaders will go, 29% would agree to take your children if you refuse to get the Fauci ouchie. Oddly, only 54% of black Americans are fully vaccinated, but 63% support Biden's vaccine mandate in the poll. The survey notes that President Biden's strongest supporters are most likely to endorse his COVID policies and the harshest punishments for the unvaccinated. "Among voters who have a Very Favorable impression of Biden, 51% are in favor of government putting the unvaccinated in 'designated facilities,' and 54% favor imposing fines or prison sentences on vaccine critics," the authors note.
Democrats support draconian, authoritarian polices if you decide not to get the Fauci ouchie, even though almost everyone ids going to get Omicron.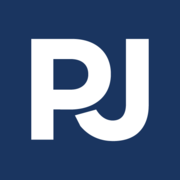 pjmedia.com