Work stuff through in your brain...UNVAXXED
👑
🐸 Citizen of the Internet 🐸
🎩
⏰☕🚬🚽🚿🪒🏋🏻🥓💻⛪️🍖 💻
Escaped True Master
BBC News: Kongsberg: Five dead in Norway bow and arrow attack.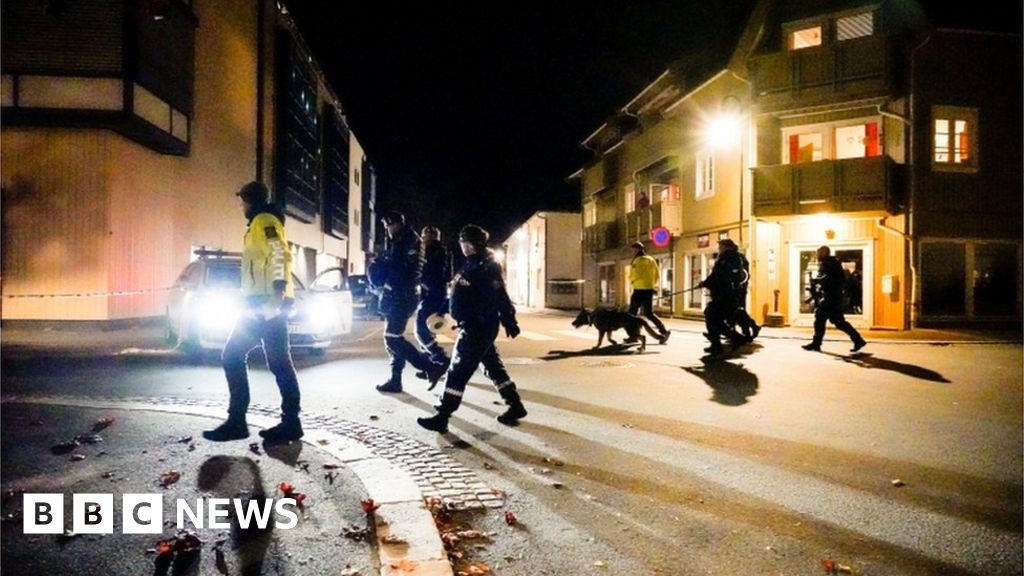 Police say a man armed with a bow and arrows killed five people and injured two more in Kongsberg.
Police have cordoned off large parts of the town
Five people have been killed and two more injured in Norway after a man used a bow and arrow to attack them.
Police first received word of an attack in the town of Kongsberg, south-west of the capital Oslo, at around 18:13 local time (16:13 GMT).
Chief Oeyvind Aas said a suspect had been caught and seemed to have acted alone.
Police will investigate whether it was an act of terror, a spokesman said.