Well-known member
Old World Underground
👑
🐸 Citizen of the Internet 🐸
🎩
⏰☕🚬🚽🚿🪒🏋🏻🥓💻⛪️🍖 💻🥩🥃📖
Destructive Ceremonious Master
🚨Developing: Chemical attack in Ukraine: Moscow had warned about false flag scenario


Thanks to @nicadori 👍 @Panzerhund @TimeBandit @Coltraine @Highlander @Auslander-Raus! @CMcGillicutty @PotstickerSwatstika @JasonVorhees @Astral-Pepe @pen-meister
……
on Tuesday, the Kiev-nominated governor of Lugansk, Sergey Gaidai, stated in his Telegram channel that a Russian projectile had hit a nitric acid tank in the area, and called on local residents to stay indoors and close all doors and windows, as well as to prepare wet face masks.
"Nitric acid is dangerous if inhaled or swallowed,"
he warned. It is unclear if he was referring to the same incident or to a different one. Ukrainian authorities have not commented on the allegations leveled by the Donbass militias so far. Neither have Russian officials or the country's military.
The incident occurred on Tuesday at the 'Zarya' chemical plant, once one of Ukraine's leading chemical enterprises. Videos reportedly taken at the scene and published by the RIA news agency show thick, orange-tinged smoke billowing over the area, which has some residential buildings.
In early March, Moscow warned the Organization for the Prohibition of Chemical Weapons (OPCW) about potential false-flag attacks staged by the Ukrainian radicals that might involve the use of toxic chemical agents.

"Ukrainian radical groups aided by the American security services have developed several potential scenarios of using toxic chemicals to stage various false flag attacks," Russia's statement to the OPCW said at that time.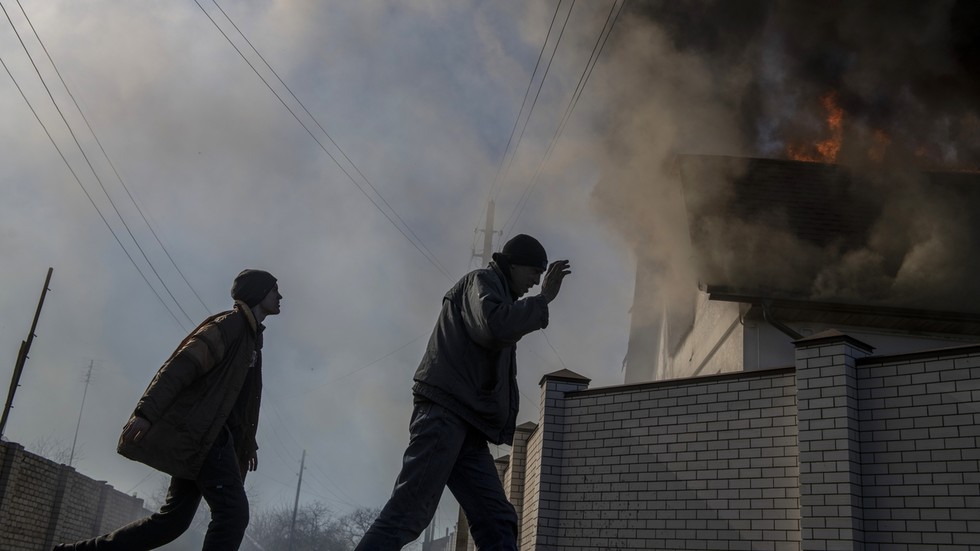 Ukrainian forces' blowing up of an acid tank might lead to mass civilian casualties, Donbass militias claim
www.rt.com
Last edited: