Well-known member
Old World Underground
👑
🐸 Citizen of the Internet 🐸
🎩
⏰☕🚬🚽🚿🪒🏋🏻🥓💻⛪️🍖 💻🥩🥃📖
Destructive Ceremonious Master
🏳‍⚧️⚧🏳️‍🌈It's almost June Pride month, and Target is proudly selling chest-binders, 'packing' underwear, and more for transitioning from female to male
@Panzerhund
BROTHER, I've found your perfect turn on!!!👇👇
@Highlander
@TimeBandit
@Auslander-Raus!
@PotstickerSwatstika
@Flaps McKinley
"The Packing Compression Short is designed with a wider reinforced waistband to minimize hips/curves and a multifunctional 3-layer internal pocket that secures your packer or prosthetic in place and close to your body. Achieve the natural-looking bulge and masculine silhouette you deserve. Tailored to meet the needs of trans, nonbinary, and gender non-conforming folks."
'Gender-affirming' underwear companies becoming popular in U.S.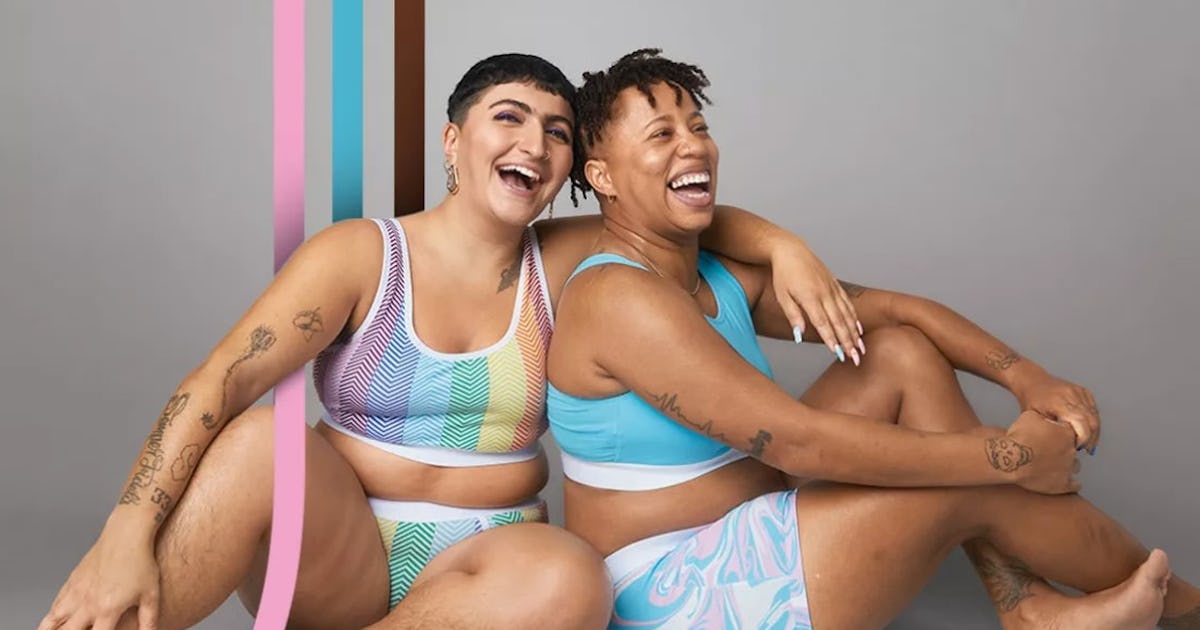 Target collabed with TomboyX and Humankind to bring their 2022 pride collection to life. Shop chest binders, packing underwear, and gender-affirming swimsuits.
www.bustle.com
June is only weeks away, which means corporate windows across the country will soon be
rainbow washed
with the vibrant colors of Pride month. But, as we know, creating
quality Pride merch
isn't simply slapping a technicolor flag on a $10 T-shirt and calling it a day. Queer talent must be employed behind the scenes (not just within the promotional content), funds must be donated to
LGBTQ+ charities
, and brands toting inclusion and acceptance must practice this within their company culture year-round.
Thankfully, Target's latest collaborations hit the mark. The superstore, known for their
quick-to-sell fashion collabs
, has
released two new collaborations ahead of Pride month
, launching accessible, gender-affirming products for everybody and every body. What makes this collaboration different from every other rainbow-splattered product at your local dollar store? Target partnered with
TomboyX
and
Humankind
— two queer owned, female-founded brands — to create these much-needed lines.
The
TomboyX collab
features undergarments like
chest binders
, packing underwear, bras, and boyshorts in size S-4X.
Humankind's line
, on the other hand, includes various swimsuit styles, such as swim trunks, tops, and unisuits. As binders and
gender-affirming swimsuits
are notoriously difficult to find (particularly in extended sizes), this accessible drop will make shopping for everyday garments much easier.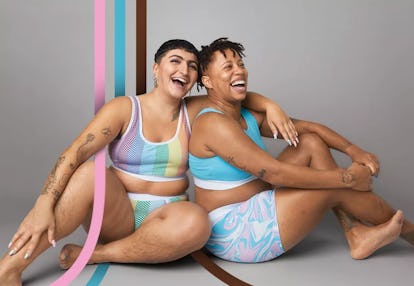 Last edited: